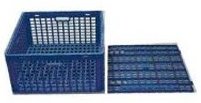 WABCO packing instructions
Welcome to the WABCO pages for packing instructions!

Please insert the WABCO product number and your supplier number in the form fields and click on "Search" to view the details of the packing instruction you are looking for.
Please note the correct notation of the product number with spaces: xxx xxx xxx x.